Pre-Inspection Pays:
Listing your home?  Why not have a presale inspection.  Why wait until you  have a potential buyer and then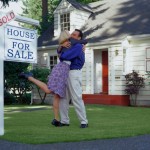 find out that there are deficiencies that may spoil the deal.  Having a presale inspection can identify issues that may hinder a deal going through.  It could also give the other party leverage to barter and try and reduce the price.  The report is yours to do with what you wish, it can even be attached to an online mls listing for public viewing.  When the unknowns are removed the stress goes with it.
PROMOTE YOUR HOME!!